Explore what makes women's care different
Women's Medicine: An Inside look at Treatment, Intervention, and Surgery
Consider this: 63% of the top 10 surgical procedures are performed on women. More than ½ of any doctor's patients will be women. Symptoms for common conditions such as heart disease and Lupus express themselves differently in women than in men. That's why for anyone thinking about a future in medicine or healthcare, this course is an absolute must. Gain insight into menstruation, birth control, pregnancy, hormonal shifts, and more. Learn to think like a doctor who faces health issues like these every day.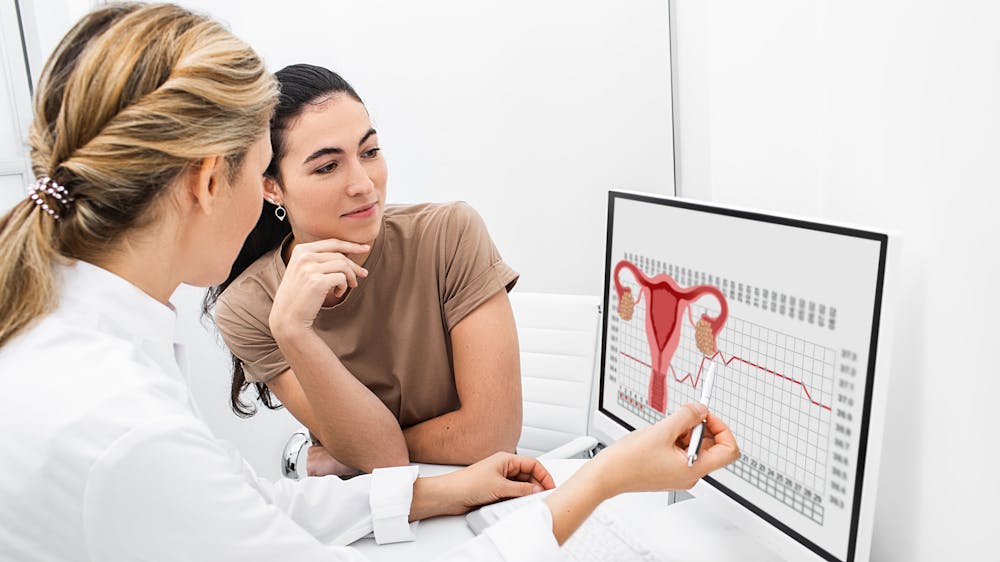 Learning about women's health is essential to becoming a good doctor
Get an overview of Women's Medicine
Learn the female anatomy and conditions that affect it. Discover the many sub-specialties that comprise women's medicine. Discover how the health profession is shifting toward women practitioners.
Explore the many methods of contraception and family planning
What is the difference between short and long-acting contraception? Study the menstrual cycle and the process of fertilization. Review the options available when unintended pregnancy occurs.
Learn the stages associated with having a baby
Learn about prenatal care. Understand the complications women experience and their management. Explore various modes of delivery and the value of postpartum care for mother and baby.
Delve into specific conditions that require surgery
Study the female pelvis and a condition called ovarian torsion. Using this case study, review how female anatomy works and surgical approaches to care.
Compare and contrast the physical differences between women and men
Similar health conditions often manifest differently in men and women. Learn why. Review the anatomical structures of men and women and learn their specific preventative health needs.
Explore college majors and future careers in Women's Medicine
Topics covered in this course offer a background for college majors and careers in: general medicine, healthcare, surgery, and sub-specialties such as obstetrics, gynecologist, and infertility.
How You Will Benefit:
Learn to think like a doctor
Practice diagnosing medical conditions
Know the medical conditions associated with women
Understand how the same disease can impact men and women differently
Get an inside look at the varieties of contraception
Be able to explain the menstrual cycle and process of fertilization
Discover the many careers associated with medicine and healthcare
Earn a Certificate of Completion from Wake Forest University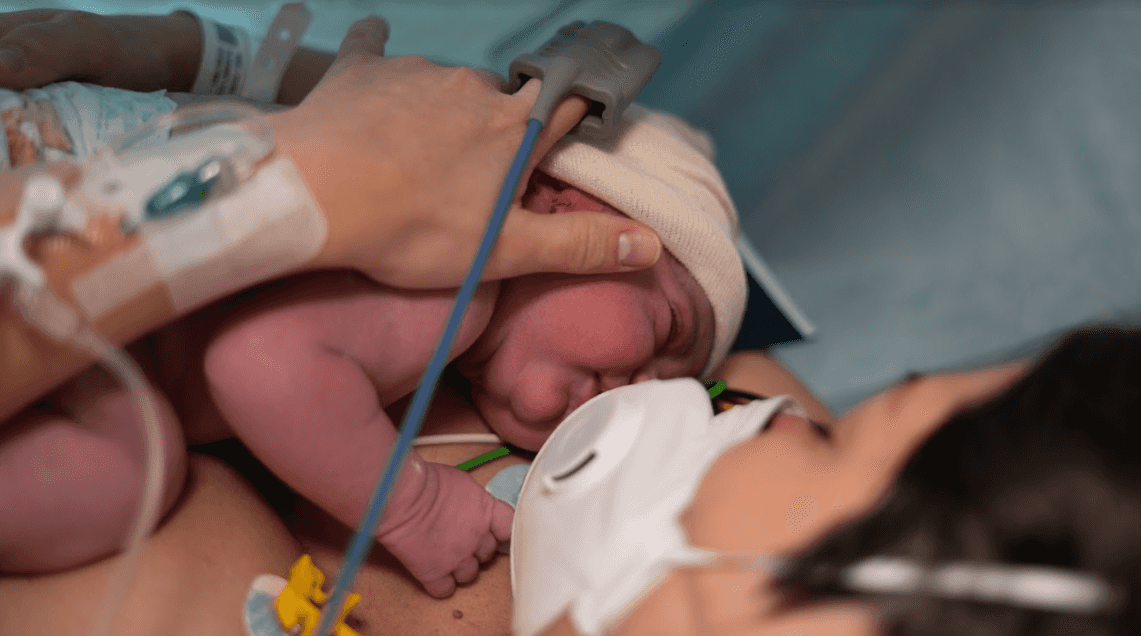 Apply Now for the Next Available Course
December 17 - December 31
Women's Medicine: An Inside Look at Treatment, Intervention, and Surgery
Length: 2 weeks
Cost: $995
Application Deadline: Sunday, December 10, 2023
June 9 - June 23
Women's Medicine: An Inside Look at Treatment, Intervention, and Surgery
Length: 2 weeks
Cost: $1295
Application Deadline: Sunday, June 2, 2024
June 23 - July 7
Women's Medicine: An Inside Look at Treatment, Intervention, and Surgery
Length: 2 weeks
Cost: $1295
Application Deadline: Sunday, June 16, 2024
3 Learning Advantages Designed for You
Final Capstone Project

All online immersion courses culminate in a special Capstone project that allows you to:

Demonstrate what you've learned in a presentation
Choose one of three topics showing what you've learned about healthcare from the patient journey
Use any media you prefer— text, video, photography, PowerPoint

Mentoring

You'll receive personal guidance from a mentor who can support you and answer questions as you deepen your learning experience. You can expect:

Encouragement and direction on all assignments
Inspiration, motivation and confidence to help you succeed
Brainstorming and ideation help as you prepare for your final Capstone project

Flexible Learning

100% online, works with your schedule
You'll learn through engaging video— tune in anytime that works for you
30  hours of total instruction and course work, including engaging multimedia simulations and curated assignments for which you will receive guidance and support
Engage with fellow students around the world any time, any place
Meet Your Online Immersion Faculty Members
Dr. Joshua F. Nitsche, Associate Professor, Maternal-Fetal Medicine, Wake Forest School of Medicine
Dr. Nitsche specializes in Maternal-Fetal Care, specifically pregnancy complications. He is a member of the American College of Obstetricians and Gynecologists, The Society of Simulation in Healthcare, and the Society for Maternal-Fetal Medicine. He is a graduate of the Robert Wood Johnson Medical School.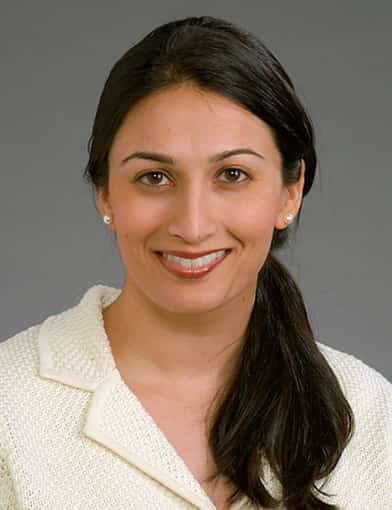 Dr. Oona Likhyani O'Neill, Clinical Associate Professor, Department Obstetrics & Gynecology, Wake Forest School of Medicine
Dr. O'Neill has been an active faculty member at Wake Forest School of Medicine for the past 13 years. She has taught medical students at all stages of training, including surgical technique and childbirth. Dr. O'Neill has been a mentor for the Medical Students section of AMWA (American Medical Women's Association) as well as for the OBGYN interest group.
Meet the Mentors
Allie
Medical student at the Wake Forest School of Medicine with a BA in Politics & International Affairs and an MS in Medical Physiology. Allie works in the Division of Maternal-Fetal Medicine at the Northwestern University Feinberg School of Medicine. She's been featured in national media outlets such as O: The Oprah Magazine and Glamour Magazine as an expert birth doula.
Abby
Medical student at Wake Forest School of Medicine. She works as a Research Fellow in the Wake Forest School of Medicine Department of Plastic and Reconstructive Surgery. She founded the Deacon Doulas volunteer program at Wake Forest.
Madison
Received a B.S. in Biology of Global Health and a minor in Psychology.
How to Apply:
It's easy. No transcripts or letters of recommendation are required. Our application will ask you to provide the following:
Basic contact information for you and your parent or guardian.
Why you wish to take this course. You can tell your story through writing, video, photos — any media you prefer.
NOTE: please submit all application materials in English 
Begin the guided process. It should take only a few minutes of your time to answer the questions.
Begin the guided process
Want to know more?
Sign up for more information and we'll be in touch.
Admissions
Our application process is easy. You can expect a prompt decision.
Apply Now
Frequently Asked Questions
How will you be graded? What are assignments like? How much time do you get to turn around a project? When do you find out if you're accepted?
Answers to your questions here
Scholarships
We offer need-based scholarships in each cohort to students exhibiting high potential who need assistance affording the associated cost. If you would like to be considered for a scholarship but you:
The University reserves the right to modify the course as may become necessary.