Journey Into the Heart of Medicine
Making the Rounds: An Insider's Guide to Becoming a Doctor
Always wanted to be a doctor or pursue pre-med? Wake Forest's online course is designed for high school students. You'll get an inside look at how physicians manage patient care from ambulance to ER to aftercare. Teaching the course are Wake Forest School of Medicine professors Dr. Lindsay Strowd and Dr. Roy Strowd. Through immersive simulations, videos and course assignments, you'll study the anatomy of the heart, what triggers a heart attack and how a treatment team works.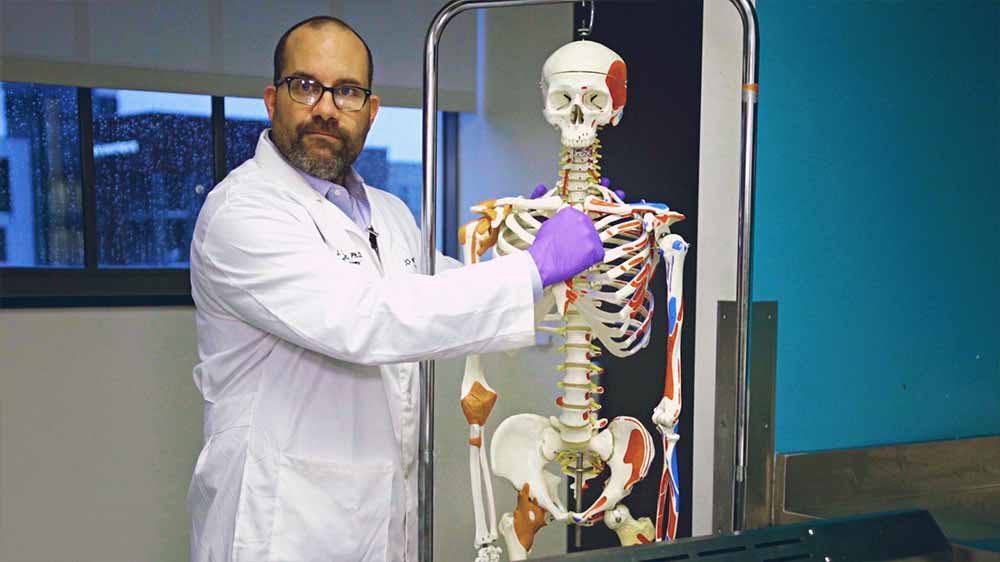 Topics Covered:
Follow a patient's journey
Explore how physicians and medical staff manage a heart attack patient from experiencing chest pains at home, to having their vitals taken by EMS, to hospital admittance.
Anatomy of the Heart
In this course, we will drill down into the workings of this vital organ.
Social Factors that Contribute to Heart Disease
Examine the social and lifestyle factors that contribute to heart attacks, such as diet, exercise, and risk behaviors such as smoking and alcohol abuse.
Treating the Patient
Meet medical professionals, technologies, and medicines used to treat and heal patients. Experience arrival at the ER for evaluation and testing. Explore surgery, inpatient recovery, rehab, and follow-up.
The Inside Story
You'll see how a working hospital operates from the point of view of paramedics, ER physicians, anesthesiologists, nurses, physical therapists and surgeons.
What it Takes to Be In Medicine
You'll understand the educational and training requirements that go into careers in medicine.
How You Will Benefit:
Get an insider's tour of a working hospital.
Learn how all departments work together — from patient intake to testing, treatment and post-hospital follow-up care.
Gain insights into the many types of academic, scientific and practical training required of different healthcare professions.
Understand whether or not a future in medicine is a fit for you.
Demonstrate what you've learned in a final Capstone project.
Earn a Certificate of Completion from Wake Forest University.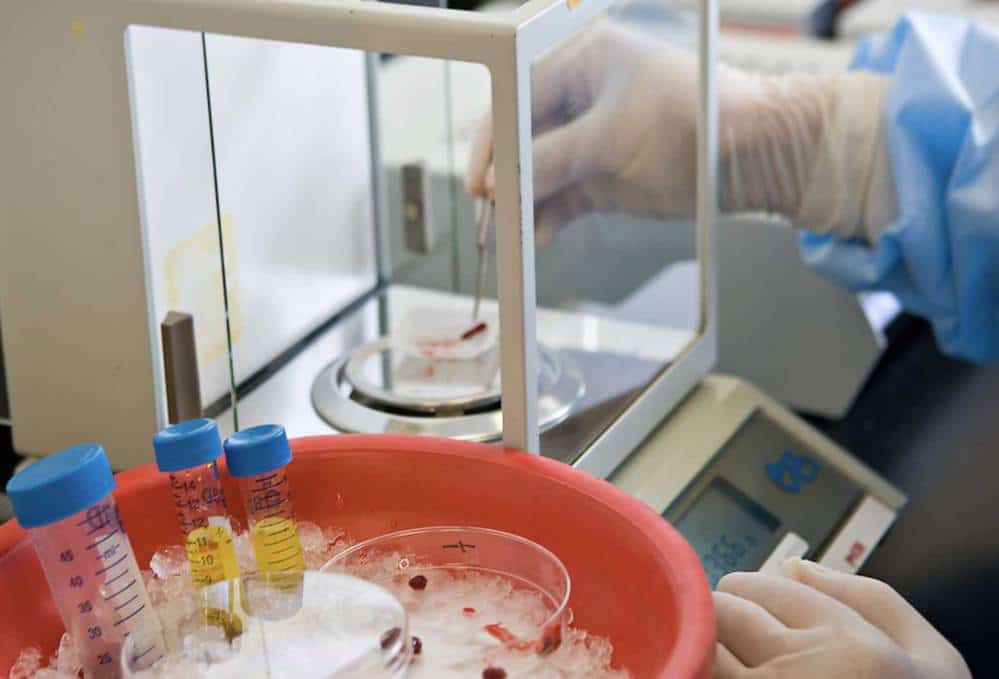 Apply Now for the Next Available Course
October 1 - October 29
Making the Rounds: An Insider's Guide to Becoming a Doctor
Length: 4 weeks
Cost: $995
Application Deadline: Sunday, September 24, 2023
December 17 - December 31
Making the Rounds: An Insider's Guide to Becoming a Doctor
Length: 2 weeks
Cost: $995
Application Deadline: Sunday, December 10, 2023
Hear from our students
"I would definitely recommend this program because it's supportive, easy to follow, and informative. It was easy to balance the workload with other commitments, especially with the support of the incredible mentors."
Christina Z., medicine student from WA
"This course answered so many questions I had about different occupations in the medical field! It did a great job of exposing students to medical equipment, different medical conditions, healthcare issues, and the daily responsibilities of different healthcare workers."
Hannah O., medicine student from FL
3 Learning Advantages Designed for You
Final Capstone Project

All online immersion courses culminate in a special Capstone project that allows you to:

Demonstrate what you've learned in a presentation
Choose one of three topics showing what you've learned about healthcare from the patient journey
Use any media you prefer— text, video, photography, PowerPoint

Mentoring

You'll receive personal guidance from a mentor who can support you and answer questions as you deepen your learning experience. You can expect:

Encouragement and direction on all assignments
Inspiration, motivation and confidence to help you succeed
Brainstorming and ideation help as you prepare for your final Capstone project

Flexible Learning

100% online, works with your schedule
You'll learn through engaging video— tune in anytime that works for you
30  hours of total instruction and course work, including engaging multimedia simulations and curated assignments for which you will receive guidance and support
Engage with fellow students around the world any time, any place
Meet Your Online Immersion Faculty Members
Dr. Lindsay Strowd, Assistant Professor, Dermatology, Wake Forest School of Medicine
Dr. Lindsay Strowd got her MD from Wake Forest School of Medicine and did her residency in dermatology at The North Carolina Baptist Hospital. She is board certified and works as part of the team at the Wake Forest Comprehensive Cancer Center. Her research has been published in leading scientific journals.
Dr. Roy Strowd, Assistant Professor, Neurology, Wake Forest School of Medicine
Dr. Roy Strowd got his MD from Wake Forest School of Medicine and completed his residency in Neurology at North Carolina Baptist Hospital. He is board certified by the American Board of Psychiatry and Neurology. He has done extensive research on topics such as: Glioblastoma, Brain and Peripheral Nervous System Tumors, Chemotherapy-Induced Peripheral Neuropathy, and his work can be seen in a host of leading medical journals.
Meet The Mentors
Callie
Wake Forest University graduate with a BS in Biochemistry and Molecular Biology with Honors and Distinction for Leadership in Research and currently a medical student at the Wake Forest School of Medicine. She acquired clinical experience in the medical field through a broad range of shadowing positions, and as an emergency medical technician.
Daniela
Wake Forest University undergraduate majoring in Biology and minoring in Chemistry and Studio Art. She volunteers at the Community Care Clinic as a translator and tutor in math, is a leader in STEM inclusion, and is an AHEC scholar. She's participated in cancer biology research, specifically on ovarian and bladder cancer. Jordan also participated in the URECA research fellowship and became published.
Hannah
Wake Forest University undergraduate majoring in Sociology on the Pre-Medicine track. She serves as a student researcher examining the impact of the Opioid Crisis on physicians' ethical decision-making processes.
How to Apply:
It's easy. No transcripts or letters of recommendation are required. Our application will ask you to provide the following:
Basic contact information for you and your parent or guardian.
Why you wish to take this course. You can tell your story through writing, video, photos — any media you prefer.
NOTE: please submit all application materials in English 
Begin the guided process. It should take only a few minutes of your time to answer the questions.
Begin the guided process
Want to know more?
Sign up for more information and we'll be in touch.
Admissions
Our application process is easy. You can expect a prompt decision.
Apply Now
Frequently Asked Questions
How will you be graded? What are assignments like? How much time do you get to turn around a project? When do you find out if you're accepted?
Answers to your questions here
Scholarships
We offer need-based scholarships in each cohort to students exhibiting high potential who need assistance affording the associated cost. If you would like to be considered for a scholarship but you:
The University reserves the right to modify the course as may become necessary.