Learn to think like a bioscientist
Bioscience: An Inside Look at Infectious Disease
Are you curious about how scientists study and treat infectious diseases at the very deepest level? Would you like to explore college majors and careers connected with this field? If you have a passion for understanding how diseases spring from nature to humans and then spread across our planet, this course is for you. We'll take a deep dive into the causes and treatments of conditions such as Covid-19, tuberculosis, HIV and more. Ideal for anyone interested in pre-med, scientific research, global health, biology or chemistry.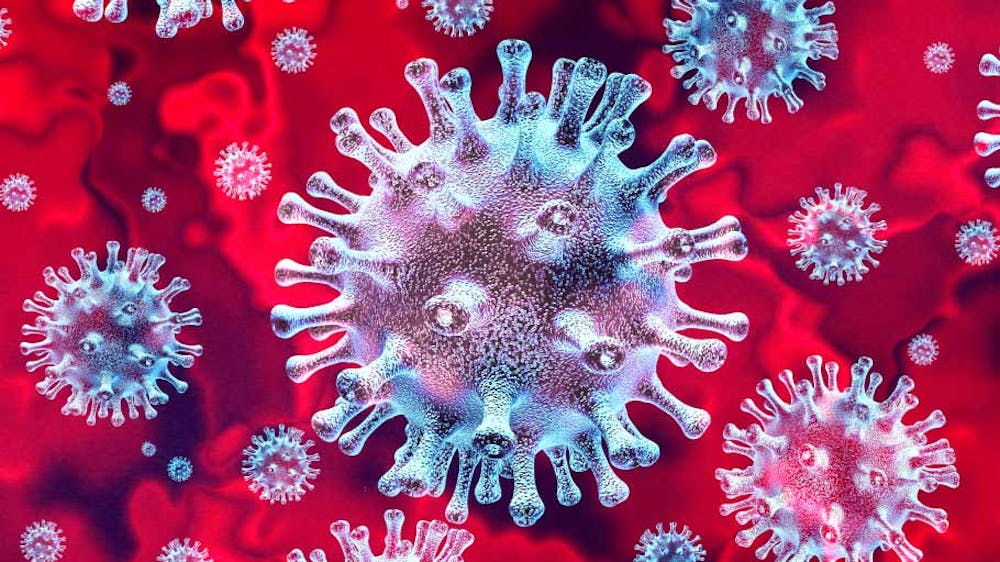 Understand infectious disease from the molecules up
Discover how epidemiologists identify the source of disease
Examine how cholera, Zika, bubonic plague are discovered and traced down to "Patient Zero." Understand what epidemiologists, do and study the history, symptoms and prevalence of specific diseases.
Explore the exciting work of pioneers such as Louis Pasteur and others
Study major discoveries in the field of infectious disease. Understand the differences between viral, bacterial, and other infectious pathogens. Learn how the immune system fights diseases.
Learn how to research infectious disease
Review the research biomedical scientists use to address the spread of infectious diseases. Search databases and draw on scientific research to trace the pathway of diseases.
Find out how diseases are able to infect human cells
Understand methods pathogens use to invade human cells. Learn how infectious molecules replicate and how the immune system fights back. Study the flu, HIV, and E. Coli.
Explore treatments, the history of vaccines and the latest detection technologies
Learn to differentiate antivirals from antibiotics. Study how vaccines are used to prevent infectious disease and how DNA-related technologies are being used to treat certain diseases.
Prepare for a future related to infectious disease
This course offers great insight for students interested in careers such as physician, lab assistant, medical researcher, science journalist, and more.
How You Will Benefit
Understand how epidemiologists discover, trace and treat infectious disease
Learn the basics of scientific research—how to work with databases and medical literature
Gain an understanding of the difference between viral, bacterial and other pathogens that cause disease
Acquire a working knowledge of the molecular and chemical structure of infectious disease
Develop your communication, thinking and presentation skills
Determine if college courses/careers related to infectious disease are right for you
Apply Now for the Next Available Course
December 17 - December 31
Bioscience: An Inside Look at Infectious Disease
Length: 2 weeks
Cost: $995
Application Deadline: Sunday, December 10, 2023
March 3 - March 31
Bioscience: An Inside Look at Infectious Disease
Length: 4 weeks
Cost: $1295
Application Deadline: Sunday, February 25, 2024
May 5 - June 2
Bioscience: An Inside Look at Infectious Disease
Length: 4 weeks
Cost: $1295
Application Deadline: Sunday, April 28, 2024
Hear from our students
"This course is an excellent opportunity for anyone who wants to learn more about viruses, bacteria and diseases. The instructors and mentors are really good, and the required activities are too."
Laura, bioscience student from Brazil
"I would recommend this course as it was interactive, informative, and easy to navigate. I learned a lot about the field of bioscience which helped me to determine what area I might want to research more."
Bioscience student from CA
3 Learning Advantages Designed for You
Final Capstone Project

The course culminates with a special capstone project that allows you to: 

Demonstrate what you've learned in this course
Choose an infectious disease and tell its story (the cause, history, symptoms, treatment, etc.) 
Create a presentation using video, Powerpoint, Zoom or another medium you prefer.

Mentoring

You'll receive guidance from a mentor who can support you and answer questions as you deepen your learning experience. You can expect: 

Encouragement and direction on all assignments
Inspiration, motivation and confidence to help you succeed
Brainstorming to help you prepare for your final capstone project

Flexible Learning

100% online, works with your schedule
You'll learn through engaging video— tune in anytime that works for you
25 - 30 hours of total instruction and course work, including engaging multimedia simulations and curated assignments for which you will receive guidance and support
Engage with fellow students around the world any time, any place
Course designed by Wake Forest University
Dr. Megan Rudock, Ph.D., Wake Forest University
Dr. Megan Rudock earned her B.S. in Chemistry from the University of Georgia, with research focused on biochemistry and molecular biology. She then earned her Ph.D. in Molecular Genetics and Genomics at Wake Forest University School of Medicine. Her doctoral research focused on population genetics and the biochemical and molecular pathways leading to subclinical atherosclerosis and insulin resistance.
Dr. Rudock is a former member of the teaching faculty in the Chemistry Department at Wake Forest University where she taught Everyday Chemistry, General Chemistry and Biochemistry.
Meet The Mentors
Carly
Wake Forest University graduate with a degree in Medicinal Chemistry and Drug Discovery. She contributed to research projects concerning both drug design and synthesis as well as crystallographic structure determination. Carly's pursuing a PhD at West Virginia University, with a focus on organometallic chemistry and catalysis.
George
Graduate student at Wake Forest University pursuing a PhD in Organic Chemistry. He graduated with a BS in Chemistry and Biology from Catawba College.
How to Apply:
It's easy. No transcripts or letters of recommendation are required. Our application will ask you to provide the following:
Basic contact information for you and your parent or guardian.
Why you wish to take this course. You can tell your story through writing, video, photos — any media you prefer.
NOTE: please submit all application materials in English 
Begin the guided process. It should take only a few minutes of your time to answer the questions.
Begin the guided process
Want to know more?
Sign up for more information and we'll be in touch.
Admissions
Our application is easy. You can expect a prompt decision.
Apply Now
Frequently Asked Questions
How will you be graded? What are assignments like? How much time do you get to turn around a project? When do you find out if you're accepted?
Answers to your questions here
Scholarships
We offer need-based scholarships in each cohort to students exhibiting high potential who need assistance affording the associated cost. If you would like to be considered for a scholarship but you:
The University reserves the right to modify the course as may become necessary.