Dive into the world of sports injuries
Sports Medicine: An Inside Look at the Major Injuries & Treatments
Your favorite quarterback is out with a concussion. Will he return for the 4th quarter? You're playing tennis and you feel your shoulder pop. What's going on? Get the answers in this course on sports medicine. We'll focus on 3 common injuries—ACL tear, shoulder dislocation and concussion. Plus, you'll learn about traumas and treatments of star athletes. This online course is a must if you seek a future career in the field—from orthopedic surgeon to athletic trainer.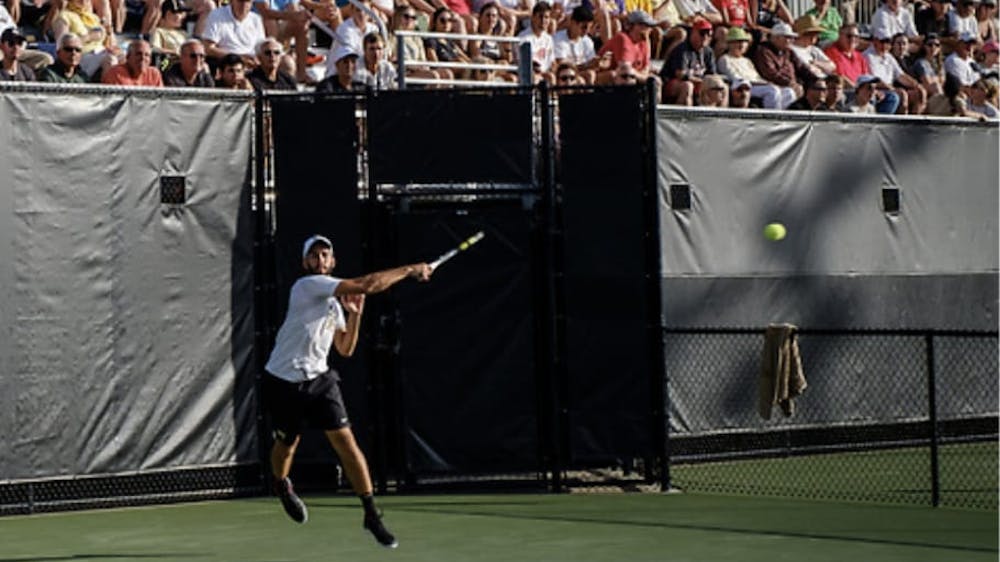 Know the Pain Behind the Game
Interested in Sports Medicine? Discover the Opportunities
Get an overview of the field today, and the many careers you could pursue.
Learn How to Diagnose an ACL Knee Injury
Witness a 17-yr. old soccer player's knee trauma. Learn the anatomy, diagnostic and surgical procedures and prospects for recovery.
Understand How to Treat a Shoulder Injury
What happens when a shoulder is dislocated? What's the anatomy? How is an injury managed onsite? Does it always require surgery? Learn everything from injury to rehab.
Concussions: Know the Causes and the Consequences
Learn what it means when the cart comes on the field. Look into the ranges of traumatic brain injuries, from minor concussion to spinal cord trauma and current treatment protocols.
Case Studies: An Inside View of Injuries to Major Sports Stars
Ripped from the headlines — famous QBs, pitchers, NBA and track stars. Study their injuries, how they were treated and their outcomes.
Final Project: You Become the Sports Doctor
Choose your patient, whether a family member or sports star in the news, and provide a diagnosis and treatment plan.
How You Will Benefit:
Understand concussions and the resulting traumatic brain injuries that occur in sports
Learn how an ACL knee injury is diagnosed and treated
Analyze case studies of actual professional sports stars, their treatments and outcomes
Gain insight on the anatomy of a shoulder dislocation and preferred treatment options
Present a sports injury and recommend a treatment plan
Explore the college majors and careers associated with sports medicine
3 Learning Advantages Designed for You
Final Capstone Project

The course culminates with a special Capstone project that allows you to:

Demonstrate what you've learned in this course
Get feedback from your mentors on your work
Use video, text, or a presentation to complete your project

Mentoring

You'll receive personal guidance from a mentor who can support you and answer questions as you deepen your learning experience. You can expect:

Encouragement and direction on all assignments
Inspiration, motivation and confidence to help you succeed
Brainstorming and ideation help as you prepare for your final Capstone project

Flexible Learning

100% online, works with your schedule
You'll learn through engaging video— tune in anytime that works for you
20-25  hours of total instruction and course work, including engaging multimedia simulations and curated assignments for which you will receive guidance and support
Engage with fellow students around the world any time, any place
Apply Now for the Next Available Course
December 17 - December 31
Sports Medicine: An Inside Look at the Major Injuries & Treatments
Length: 2 weeks
Cost: $995
Application Deadline: Sunday, December 10, 2023
Hear from our students
"I would recommend this course to those who have an interest in sports medicine or medicine as a whole. This course taught me a lot about the different roles of healthcare providers in the sports medicine field and about many common injuries. It was a great experience!"
Taylor, sports medicine student from NC
"This course definitely helped me see that I would enjoy working with sports medicine injuries and that I want to do this for the rest of my life. It interested me seeing the consequences, causes, anatomy, diagnoses, and treatment of sports injuries."
Valeria, sports medicine student from Puerto Rico
Meet Your Online Immersion Faculty Member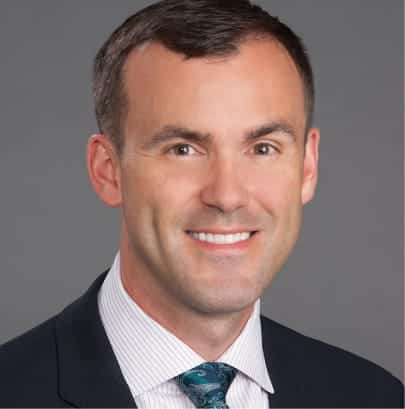 Dr. Brian Waterman, Chief and Fellowship Director, Sports Medicine, Wake Forest School of Medicine
Dr. Waterman is an orthopedic surgeon specializing in sports medicine and complex knee, shoulder, and elbow care. As a Professor in the Department of Orthopaedic Surgery & Rehabilitation at Wake Forest University School of Medicine, he currently serves as Chief and Fellowship Director of Sports Medicine and is Team Physician for Wake Forest University (Baseball, Men's and Women's Soccer), Winston-Salem Dash (Chicago White Sox), U.S. Ski & Snowboard, and several Triad area high schools. As a former collegiate athlete himself, Dr. Waterman is passionate about taking care of a wide variety of athletes at all levels. Dr. Waterman has served as a team physician for the Chicago Bulls, Chicago White Sox, Chicago Fire (MLS), and Chicago Steel (USHL).
Meet The Mentors
Abi
Undergraduate student at Wake Forest University with majors in Biochemistry and Molecular Biology and a double minor in Computer Science and Religious Studies, while also being on the pre-medical track. Abi plays competitively at the college club level in ultimate frisbee.
Carli
2020 graduate of the Wake Forest PA program and currently working at Wake Forest Baptist Health hospital with the Abdominal Organ Transplant Surgery Program. She completed her undergraduate education at the University of Wisconsin - La Crosse where she studied Microbiology and minored in Psychology. Carli was also a CNA for 5.5 years before coming to PA school and worked in home health, a nursing home, and on a medical/surgical floor in a hospital.
Spencer
Wake Forest University graduate with a degree in Health and Exercise Science. While at WFU, Spencer joined the Sports Medicine staff for both the football and men's soccer teams. He now works as a clinical research assistant for the Hospital for Special Surgery in New York City and attends medical school with the goal of a career in orthopedic surgery and sports medicine.
Morgan
Wake Forest University graduate with a degree in Health and Exercise Science. As an undergraduate, she was an athletic trainer for the Wake football team, a varsity cheerleader, and a teaching assistant for anatomy labs. Morgan is currently a medical student at Wake Forest and hopes to pursue a career in pediatric orthopedic surgery and sports medicine.
Emma
Graduate student in the Biomedical Engineering Program at Wake Forest. She has worked on research related to mild traumatic brain injury, human factors in surgical settings, human-robot interaction, and engineering education. Previously, Emma worked for four years working as an engineer in the transportation industry.
How to Apply:
It's easy. No transcripts or letters of recommendation are required. Our application will ask you to provide the following:
Basic contact information for you and your parent or guardian.
Why you wish to take this course. You can tell your story through writing, video, photos — any media you prefer.
NOTE: please submit all application materials in English 
Begin the guided process. It should take only a few minutes of your time to answer the questions.
Begin the guided process
Want to know more?
Sign up for more information and we'll be in touch.
Admissions
Our application process is easy. You can expect a prompt decision.
Apply Now
Frequently Asked Questions
How will you be graded? What are assignments like? How much time do you get to turn around a project? When do you find out if you're accepted?
Answers to your questions here
Scholarships
We offer need-based scholarships in each cohort to students exhibiting high potential who need assistance affording the associated cost. If you would like to be considered for a scholarship but you:
The University reserves the right to modify the course as may become necessary.