Learn how today's financial markets work
Investing: The Future of Finance
Volatility is not new to financial markets and investing has changed dramatically. The rise of FinTech and cryptocurrencies are promising—but not without risk. In this course, we'll delve into the ways financial markets work today. Industry experts such as traders and investment bankers will teach you how companies attract investors, the role of shareholders, and how cryptocurrencies and FinTech companies are disrupting traditional finance. You will even step into the role of a financial analyst yourself. If you envision a future in the world of finance, this course is a must.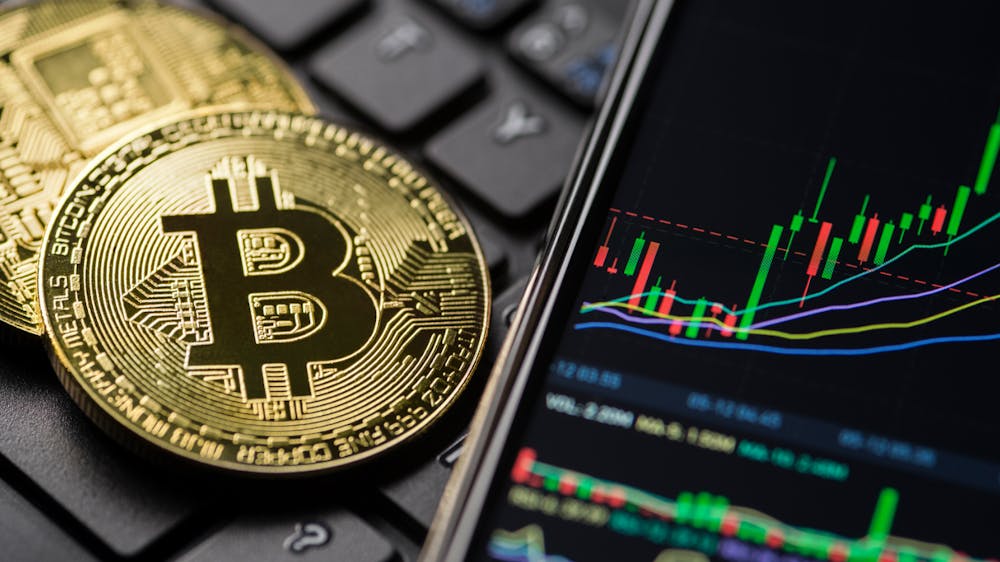 Forget how your parents invested—it's a new day
Understand financial markets
Learn how financial markets work for those who engage—how savers and borrowers calculate the future value of investments, equity markets and stock exchanges.
Delve into the ways companies raise capital
Explore the pros and cons of capital-raising options, such as IPO's, bond issuance, private equity, and venture capital partnerships.
Study the new trends in environmental, social, and governance (ESG) investing
Follow the path of the shareholder and how money can be used to drive social change.
Uncover the mysteries of decentralized finance and cryptocurrencies
Focus on how blockchain and smart contracts work. Understand the role of decentralized finance in the future of financial markets.
Discover how FinTech companies are disrupting traditional areas of finance
Be able to describe the impacts created by the marriage of finance and technology—disruptions in lending, insurance, and real estate
Explore college majors and future careers related to the field of finance
Topics covered in this course offer a good background for those thinking about pursuing a future in business, banking, investing, private equity, FinTech, and venture capital.
How You Will Benefit:
Hear from expert investment bankers, traders, private equity executives, and portfolio managers
Understand the workings of today's financial markets and the changes that impact both savers and borrowers
Know the role of ESG investing in model investment portfolios
Understand the language of decentralized finance and cryptocurrencies
Enjoy flexible learning: online lessons are delivered by dynamic videos so you can tune in whenever your schedule allows
Earn a Certificate of Completion from Wake Forest University
Apply Now for the Next Available Course
December 17 - December 31
Investing: The Future of Finance
Length: 2 weeks
Cost: $995
Application Deadline: Sunday, December 10, 2023
3 Learning Advantages Designed for You
Final Capstone Project

The course culminates with a final project that allows you to:

Put yourself in the shoes of a financial analyst
Pick a publicly-traded company and write an analyst report describing how "The Future of Finance" is affecting its practices and prospects.
Get feedback on your work from your mentors

Mentoring

You'll receive personal guidance from a mentor who can support you and answer questions as you deepen your learning experience. You can expect:

Encouragement and direction on all assignments
Inspiration, motivation and confidence to help you succeed
Brainstorming and ideation help as you prepare for your final Capstone project

Flexible Learning

100% online, works with your schedule
You'll learn through engaging video— tune in anytime that works for you
30  hours of total instruction and course work, including engaging multimedia simulations and curated assignments for which you will receive guidance and support
Engage with fellow students around the world any time, any place
Meet Your Online Immersion Faculty Member
Stephan D. Shipe, PhD, CFA, CFP, Assistant Teaching Professor of Finance, Wake Forest University
Professor Shipe teaches Applied Quantitative Analysis for Finance at Wake Forest University. Previous teaching affiliations include University of New Hampshire and Florida State University. He has authored numerous articles in leading financial journals and conducts research in a host of areas related to financial markets, tools and practices.
Meet the Mentors
Thomas
Undergraduate student at Wake Forest University majoring in finance. Serves as the president of the Deacon Case Competition Club at Wake and is also involved with Greek Life.
Abdul
Undergraduate student at Wake Forest University double majoring in Computer Science and Mathematics and Finance. Involved in the Finance Club, as well as the Deacon Case Competition Club at Wake Forest.
Joshua
Undergraduate student at Wake Forest University majoring in Finance with a minor in Statistics. Member of a fraternity and a club Lacrosse team.
How to Apply:
It's easy. No transcripts or letters of recommendation are required. Our application will ask you to provide the following:
Basic contact information for you and your parent or guardian.
Why you wish to take this course. You can tell your story through writing, video, photos — any media you prefer.
NOTE: please submit all application materials in English 
Begin the guided process. It should take only a few minutes of your time to answer the questions.
Begin the guided process
Want to know more?
Sign up for more information and we'll be in touch.
Admissions
Our application process is easy. You can expect a prompt decision.
Apply Now
Frequently Asked Questions
How will you be graded? What are assignments like? How much time do you get to turn around a project? When do you find out if you're accepted?
Answers to your questions here
Scholarships
We offer need-based scholarships in each cohort to students exhibiting high potential who need assistance affording the associated cost. If you would like to be considered for a scholarship but you:
The University reserves the right to modify the course as may become necessary.