Online Immersion Programs for High School Students
Explore your interests before college
Are there subjects you're thinking about taking in college but would like to know more about? The Online Immersion Program, designed for high school students ages 13 and up, has been created for this purpose. It offers exciting topics, covered in-depth, through online coursework led by Wake Forest University professors. The program is available year-round, and the online format allows you to study anywhere, anytime, while working at your own pace.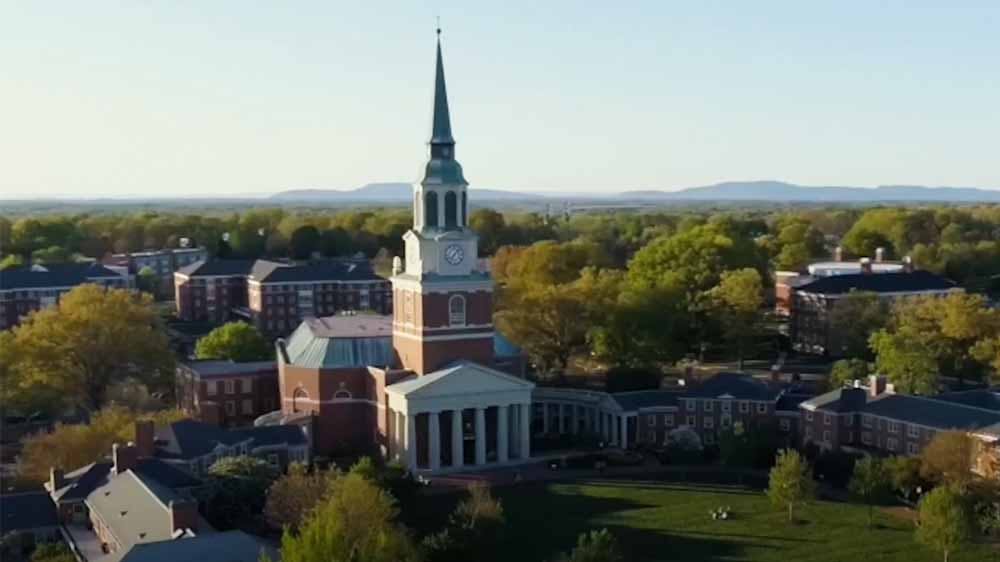 Program Dates
Multi-length courses available throughout the year
Eligibility
For students ages 13+.
Current Courses Available:
Hear From Our Students
"I would highly recommend the Wake Forest Summer Immersion [Program] to anyone interested. For me, it gave me a better understanding of the process of being a doctor and taking care of a patient. I have always loved medicine, but this further affirmed how much I would like to do this as a career."
Annie, Pre-College Online Immersion student from NC
How You Will Benefit:
Online immersion makes courses available throughout the year — pick a subject that fits your passion and your schedule
Suitable for high school students ages 13 and up — so you can start exploring your interests early on
Experience what it's like to study with renowned Wake Forest University or Wake Forest School of Medicine professors while you're in high school
Earn a Certificate of Completion from Wake Forest University that you can include with your college applications
3 Learning Advantages Designed for You
Final Capstone Project

All online immersion courses culminate in a special Capstone project that allows you to:

Demonstrate what you've learned in a presentation
Choose from a variety of topics covered in your course to show what you've learned
Use any media you prefer— text, video, photography, PowerPoint

Mentoring

Mentors provide support and answer questions to deepen your learning experience. You can expect:

Encouragement and direction on all assignments
Inspiration, motivation and confidence to help you succeed
Brainstorming and ideation help as you prepare for your final Capstone project

Flexible Learning

100% online, works with your schedule
You'll learn through engaging video— tune in anytime that works for you
20 - 30 hours of total instruction and course work, including engaging multimedia simulations and curated assignments for which you will receive guidance and support
Engage with fellow students around the world any time, any place
How to Apply:
It's easy. No transcripts or letters of recommendation are required. Our application will ask you to provide the following:
Basic contact information for you and your parent or guardian.
Why you wish to take this course. You can tell your story through writing, video, photos — any media you prefer.
NOTE: please submit all application materials in English 
Begin the guided process. It should take only a few minutes of your time to answer the questions.
Begin the guided process
Frequently Asked Questions
How will you be graded? What are assignments like? How much time do you get to turn around a project? When do you find out if you're accepted?
Answers to your questions here
Want to study on campus?
Wake Forest University offers a variety of Summer Immersion Courses on campus that allow high school students to explore their interests and experience being taught by our professors.
Learn More About Summer Immersion
Scholarships
We offer need-based scholarships in each cohort to students exhibiting high potential who need assistance affording the associated cost. If you would like to be considered for a scholarship but you: